Lunch...          Dinner...          Desserts...          Cocktails... 
... and don't forget to order the wine! We've selected a few of our favorite domestic and international wines available to you at an exclusive 'take out price.' Call us or visit our wine page for more information.  
 
NOTE: CONSUMING RAW OR UNDERCOOKED EGGS, MEAT, POULTRY, SEAFOOD OR SHELLFISH MAY INCREASE YOUR RISK OF  FOOD BORNE ILLNESS.
(PLEASE INFORM US OF ANY FOOD ALLERGIES)

Say 'HELLO' to your two new fave drinks!
Stoned Cold Martini
and
The Stoney Emerald
(both made with Humboldt's Finest 'cannabis infused' vodka)
CAFE PRO BONO CREATIONS MADE EXCLUSIVELY BY OUR STELLAR MIXOLOGIST, SUZANNA
Cafe Pro Bono is pleased to offer a delicious selection of our favorite Italian and European-inspired dishes - all prepared to order 'just for you' by our talented chefs. Be sure to check out our daily specials too, posted daily on our home page.
We're open for outdoor dining and limited indoor dining - so please join us... call to make a reservation... or make a reservation online and earn dining credits via OpenTable.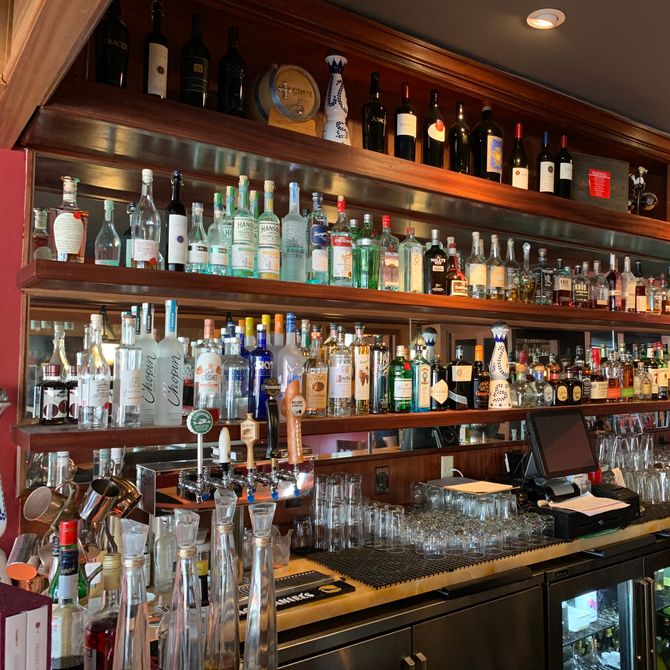 Spirits and Craft Cocktails...
What's your pleasure?
Cafe Pro Bono is proud to offer an array of premium spirits and unique cocktails, Don't hesitate to ask for our recommendations.
CHEERS!!!
... we proudly serve all organic greens, free range poultry, meat and wild fish.